Assalamualaikum
dan
Salam Sejahtera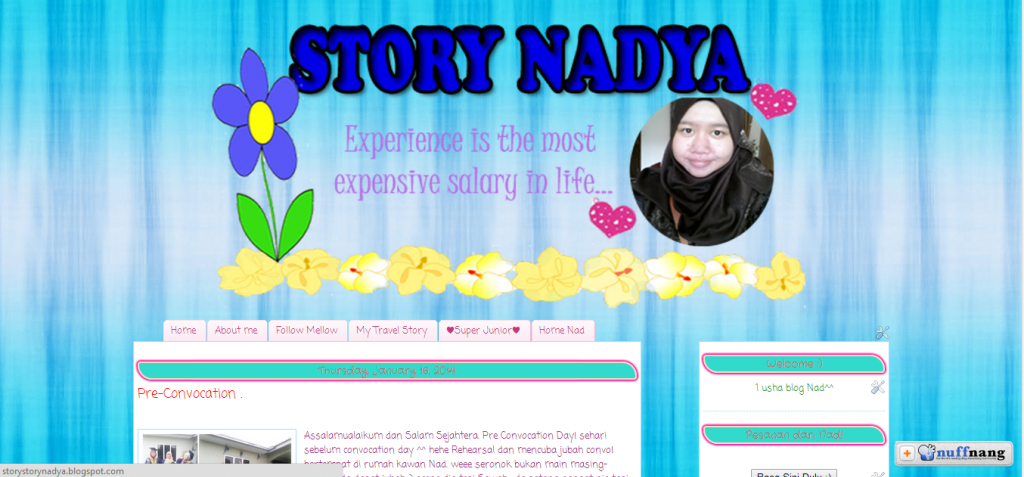 Taraaaaaaaaaaaaaaaaaa hehe
Header dan background baru.
Background simple je hehe
Da lama tak tukar header baru.
Tu ada semangat nak tukar header sebab Nad tengok ramai header cumey cumey :)
macam cumey je macam cantek je. *ayat hot* :D
Quote : Experience is the most salary in life.
Quote nie dapat daripada seorang leader yang Nad respect and adore.
Dia ialah Leeteuk , leader Super Junior <3
Nad guna photoshop nak buat header tu.
Ambil masa juga sebab Nad da lama tak guna photoshop huhu
okey tak okey tak? :D
*entry auto publish, otw balik kmpg time nie*
peace yaw. see ya ^^