Assalamualaikum
Today is about
After 2 years waiting for him. Today is d-day!
ELF (Super Junior fans name) is excited coz he will comeback from army.
Hashtag for his comeback #WelcomeBackHeenim
#Welcomeback
SpaceBigStarComeback
#우주대스타컴백 #HeechulisBack Kim Heechul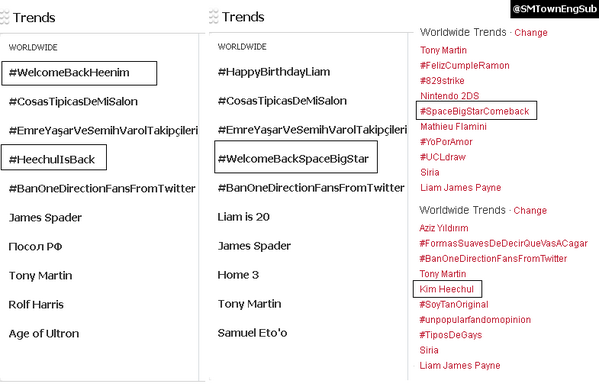 Credit: smtownengsub
All the trend was trending on twitter :)
So Heechul oppa , spread the love and return to SJ .
ELF miss you and always waiting for you ;)
Antis will afraid coz u're back with SJ n ELF <3
He already created his own Instagram account and upload his famous jinpangg(bun).
Do follow him ^^
Lots of love from ELF :)